The fact is that, despite Jack Campbell's being loved by Toronto Maple Leafs' fans, his underlying numbers were not as good as his won/loss record. It would seem that the former backup goalie was the beneficiary of solid play by the team in front of him.
When you have a team with the offensive firepower that the Maple Leafs can throw on the ice, that fact can overcome a number of mistakes by a goalie. What if the numbers on Campbell's won/loss record lie? How bad might that be for his new team, the Edmonton Oilers?
Related: WHICH MAPLE LEAFS' GOALIES ARE BETTER? MURRAY+ OR CAMPBELL+
Campbell Was a Favorite with the Maple Leafs
Campbell was a favorite of fans in Toronto, and with good reason. First, he's a great human. Second, he's a great teammate. Third, he's a solid goalie. There's no doubt that he'll be all that again in Edmonton.
There's also no doubt in my mind that, had Campbell's asking price in his next contract been lower, the Maple Leafs would have loved to have him between their own pipes next season. However, the asking price on his new contract was far out of reach for Toronto. Not so for Edmonton.
The 30-year-old Campbell played parts of three seasons with the Maple Leafs. During the last two seasons, he was mostly a starting goalie. In that role, he played well enough. In fact, there were stretches where he was simply on fire and could barely be beaten.
Looking at his record, overall it seems strong. Campbell put together a won/loss record of 48-12-8 during his two main seasons with the Maple Leafs. During those seasons, he had a .916 save percentage in 71 games.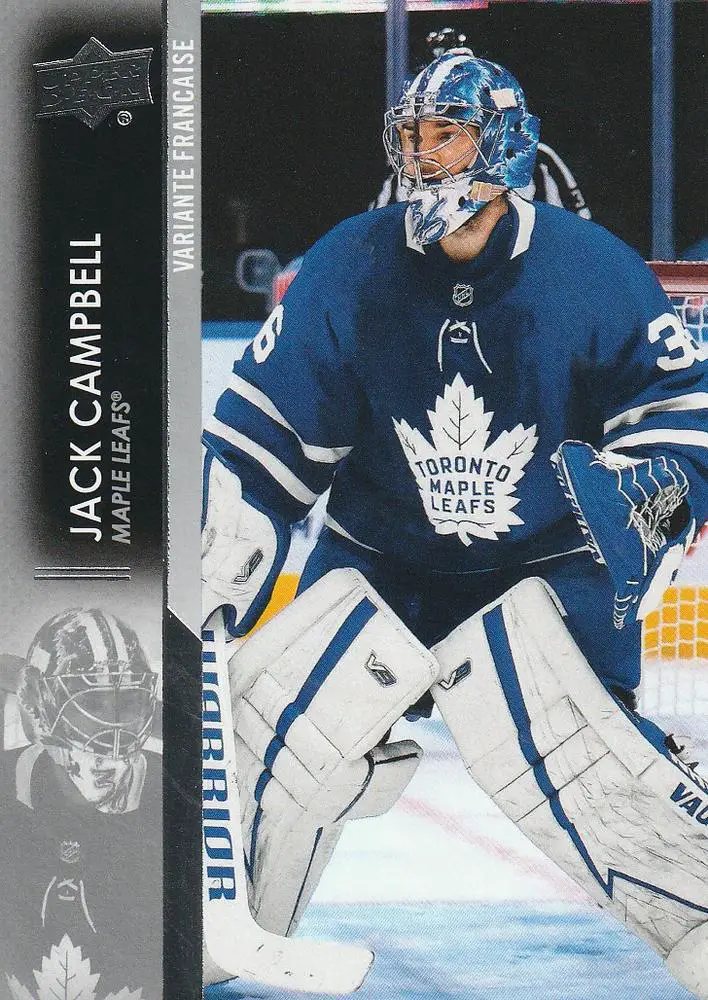 But the question the Oilers must answer quickly in the season is whether Campbell is a good goalie in his own right or whether he needs a team that plays good defense in front of him. If it's the former, all is well and good in Edmonton. If it's the latter, things could fall off the tracks quickly.
Honestly, all goalies need help from their teammates. But some goalies can win a game by themselves. Some seldom can. Which kind of goalie is Campbell?
Related: Maple Leafs News & Rumors: Villeneuve, Hildeby, Scott & Anderson
What Kind of Goalie Will Campbell Be for the Oilers?
Can his new Oilers team help Campbell improve his analytics? During 2021-22, Campbell's analytics were not at the level of his won/loss record. His "goals saved above expected at five-on-five" was a minus-10.78. That ranked him 102nd out of 112 NHL goalies. In addition, according to Evolving Hockey, his minus-0.2 goals saved above average in five-on-five situations placed him 66th out of 112 NHL goalies.
That's one of the key questions Edmonton will face as it attempts to move further along in the Stanley Cup playoffs than losing in the Western Conference Final.
Related: 10 Things I Hope Will Happen for the Maple Leafs in 2022-23